Key Ingredient to Striking Out On Your Own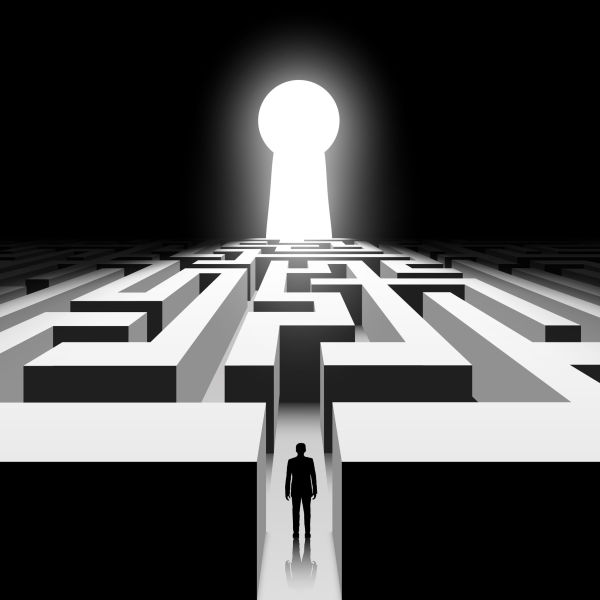 ---
The unknown is scary business!
While pride and a sense of accomplishment can come with opening your own business, there can also be a sense of uncertainty as you encounter hurdles along the way.  You're checking off the boxes to get your project off the ground:
Finalized your business plan with a concise SWOT analysis….CHECK!
Found the perfect location…CHECK!
Opened your company account…CHECK!
Obtained all of the licensing necessary…CHECK!
Hired employees…CHECK, CHECK!
Everything seems to be slowly, but surely, going your way!  But wait.  I don't have a marketing plan in place, AND a great website to generate online traffic, AND a complete grasp on the ever-changing world of social media, AND a structured plan to measure and optimize my ROI….the list just keeps growing.
There is another option…..
Franchising holds the key to the mysteries behind many of the obstacles that otherwise keep passionate entrepreneurs from seeing their dreams through to fruition.  When you consider franchising as a business model, you find an avenue that enables you to own your own business while backed by a proven business model that has fine-tuned the back-end work for you and supports your business together with you throughout the remainder of your franchise agreement.
With franchising, you are supported and encouraged by a team of experts who understand the business from top to bottom and use that knowledge to help you succeed.  If you don't succeed, neither does the organization.  Most importantly, a great franchise concept provides support from the moment you become a franchise partner, such as with the Young Chefs Academy system through:
Site location
Build-out support
On-site and continual training and support with marketing strategies & tools
On-site & continual training in operational processes & procedures
Dedicated website & email domain
Social media training and assistance
Business analysis & benchmarking
Streamlined & fully integrated operating system
Curated weekly curriculum


---
Pictured left is Julia Child's filming her notorious cooking show. 
Young Chefs Academy Founder & CEO, Julie states, "This photo of our beloved Julia also illustrates the goal we set to ensure our franchisees feel the support offered by corporate as they operate their YCA businesses."
You can be in business for yourself, not by yourself!
(Promotional shot taken by Paul Child for The French Chef.  Photograph by Paul Child/The Schlesinger Library, Radcliffe Institute, Harvard University)
---
Franchise Owner Testimony:
Keera Reid, YCA franchise owner and operator in Wesley Chapel/New Tampa, FL shared the following regarding her experience with the Young Chefs Academy team:
"I absolutely feel like the owners and executive team of the YCA master franchise have a personal interest in the success of my business.  Yes, it is true that ultimately, my success is their success.  However, thus far, they have made every single resource available to me in preparation for the launch of my business.
---

Julie Shares the Secret Sauce To Success With FOX News
Determining the perfect franchise model rests solely on the individual and what they are seeking based on their lifestyle.
Recently, Young Chefs Academy Founder & CEO, Julie Burleson, shared with FOX News how she turned her passion of working with children and cooking into a lifelong pursuit to bring the same to other like-minded entrepreneurs.
If being in business for yourself, but not by yourself, consider a franchise concept that suits your lifestyle, goals and aspirations, along with a support team that looks to your success as importantly as you would yourself.