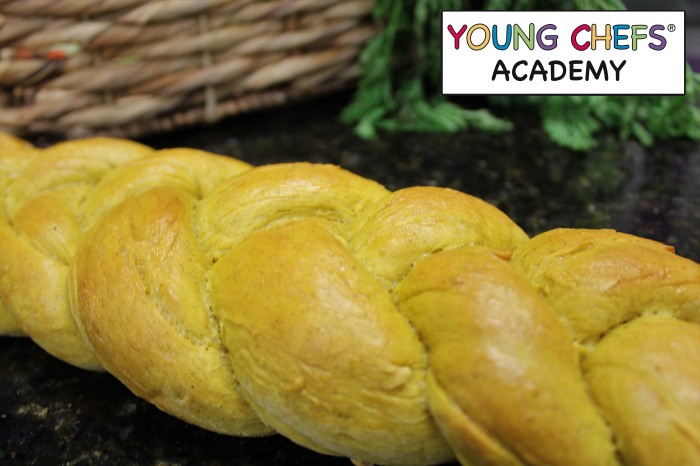 Awwww.....one of our favorite holidays is just a couple of days away! Thanksgiving is that time of year where family and friends gather together to create another year of holiday memories. But let's not forget about all of the great food!
Each year, we look for more recipes to add to our test kitchen arsenal. One of this year's projects we knew we just had to test out was a
Pumpkin Braid Roll
. The flavors of the season add a unique quality to the "regular" bread options and the result of the final product is beautiful.. This bread is sure to be donning our Thanksgiving tables this year.
And now, we want to share this with you!
This is an easy bread to pull together, however, be sure to make time for the additional rising time necessary. Just mix, knead, rise, braid, rise and bake! We hope you enjoy this recipe as much as we have (with a little butter flavored with honey and cinnamon...Yummmm....).
HAPPY THANKSGIVING!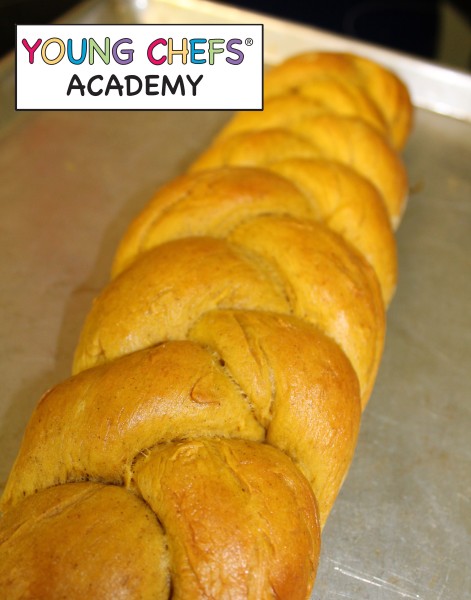 Pumpkin Braid
Ingredients
:
For the Pumpkin Braid Roll:

1 pkg. (1/4 oz.) active dry yeast
3 Tbsp. warm water
1/2 cup canned pumpkin
1 large egg
2 Tbsp. light brown sugar
2 Tbsp. butter, softened
1 tsp. pumpkin pie spice
1/2 tsp. salt
2 to 2 1/2 cups bread flour*
For the Egg Wash:

1 large egg
1 Tbsp. water
Directions
:
In a small bowl, dissolve yeast in warm water (water should be between 105° - 110°).
In your large mixing bowl, combine pumpkin, egg, brown sugar, butter, pie spice, salt, yeast mixture and 1 cup flour. Beat on medium speed until smooth. Stir in enough remaining flour to form a soft dough. The dough will be sticky so be sure not to add too much flour.
Turn the dough out onto a lightly floured surface and knead until smooth and elastic, about 6-8 minutes. Lightly oil the inside of your mixing bowl and and turn the dough in the bowl to coat. Cover with a damp dish towel or plastic wrap and let rise in a warm place until doubled in size, about 1 hour.
Punch down the dough. Turn onto a lightly floured surface and divide into thirds. Roll each into a 16" rope. Place ropes on a greased baking sheet and braid. Pinch ends to seal; tuck under.
Cover with a kitchen towel and let rise in a warm place until almost doubled, about 45 minutes. Preheat oven to 350° F.
For egg wash, in a small bowl, whisk egg and water until blended and brush over loaf. Bake for 20-25 minutes or until golden brown. Remove from pan to a wire rack to cool.
Yield: about 12 slices
If you don't have bread flour on hand, you can use all-purpose flour. The dough may not rise as much as with bread flour, however, the results are not dramatic.
Remember not to open the oven during the bake time! This releases some of the heat from the oven!