We're all guilty of it – countertops and drawers get cluttered with small appliances, tools and gadgets that may or may not serve a specific purpose. Many home cooks eschew one-use tools (think garlic presses, meat claws and egg cubers) because of the space they take up – so this fall, why not take a closer look at your kitchen gadget drawer, and see where some cuts can be made?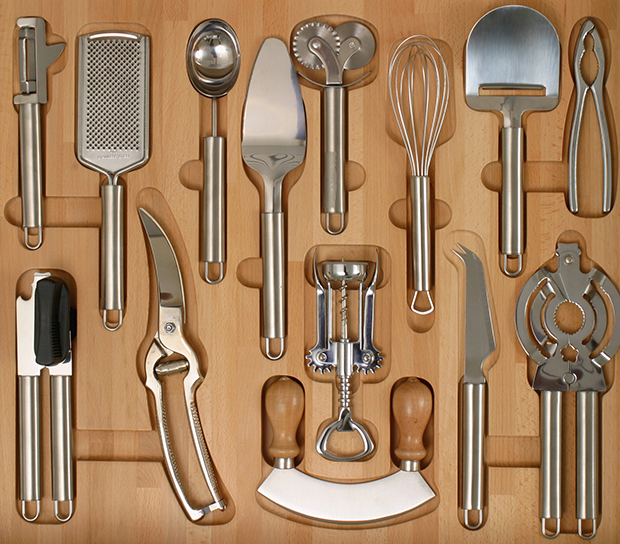 Some of our favorite ways to cut down on clutter:
• Invest in a quality chefs knife. Egg cutters, avocado slicers, scallion shredders and more can be tossed, recycled or donated – a sharp knife will make easy work of these kitchen tasks.
• Dig out the shredding disks on your food processor. Remember those metal plates that came in the food processor box? They're probably in a cabinet somewhere, possibly still in their bags. Find them, give them a wash and put them to good use – you can shred, puree and thinly slice food with ease!
At Young Chefs Academy, we teach our students the value of organization – not only to save space, but also as a way to be aware of time and cleanliness while cooking.
What are your favorite ways to organize your kitchen? Share your photos with us on our
Facebook
page here!
This post was written by Julie Krumme, the owner of Young Chefs Academy of Lenexa, Kansas.