Thyme for Kids… a family, food, and franchising blog
Thanks to YCA Fort Worth Owner Melissa Weiner, MasterChef Junior Comes to Young Chefs Academy!
Last Saturday, Young Chefs Academy (YCA) of Fort Worth hosted a charity event with Chefs Riley, Ryan Kate and Jianna from the hit show, MasterChef Junior. The fun interactive day was a huge hit filled with laughter, new friends, and of course lots of cooking! Guests made pasta from scratch and collected autographs from our reality TV show hosts, cooking up fun for great causes! The kids chose Texas animal shelter, Animal Hope and field trips to YCA for local special needs students as beneficiaries.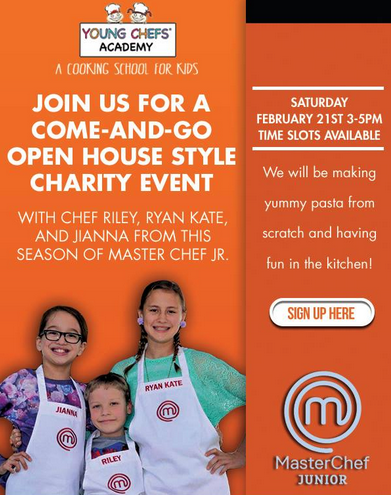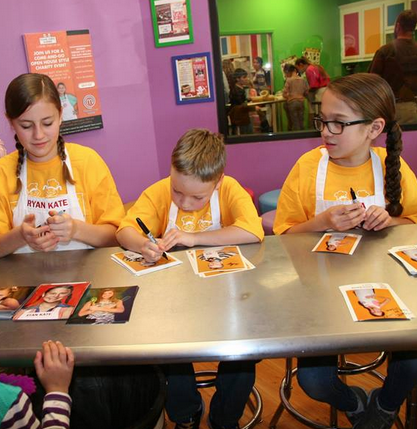 "Saturday at The Young Chef's Academy Fort Worth was awesome! Chef Riley, Jianna G, and I enjoyed meeting lots of little Masterchef Junior fans, making fresh pasta with herb butter, and raising over $1,000.00 for Charity!" - Ryan Kate (MasterChef Junior - Season 3)
Kids across the country aspire to be the next celebrity chef and YCA is cultivating this passion and preparing young chefs to tackle their culinary pursuits beyond the home kitchen.
Events like this
, bringing reality TV show contestants face to face with our students is as inspiring as you can get. The comments on our social media pages are music to our ears!
"What a great turn out and love seeing so many kids interested in cooking....Maybe I'll see some of them on TV one day too!! Ryan Kate and Chef Riley at Young Chefs Academy Fort Worth" - Jianna G - The Princess in the Kitchen (MasterChef Junior - Season 3)
(Chef) Hats Off to You! From the Founder's Desk…
"Congratulations to YCA Fort Worth owner, Melissa Weiner, for making a positive impact on the Fort Worth community by inspiring young chefs like Riley to pursue their dreams. Melissa loves all of her Young Chef students and it shows in everything she does. Thank you Melissa, and ALL of the Young Chef Academy owners, for all that you do for the families in your communities ~ I couldn't ask for a better group of ambassadors for the Young Chefs Academy brand. (Chef) hats off to you!" - Julie Burleson, Founder and CEO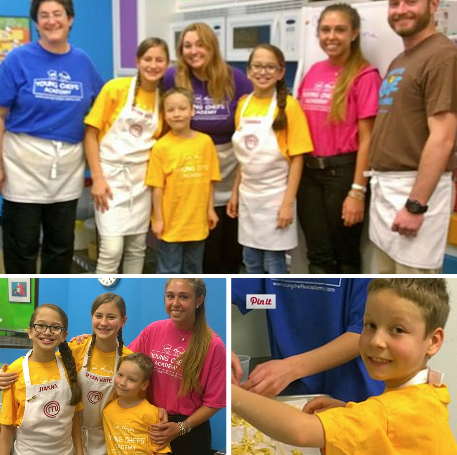 In this week's nail-biting Season 3 finale, we watched with young chefs from all over the world as the two finalists prepared the most important meal of their young lives. YCA would like to congratulate Nathon Odom, who took home the title of Masterchef Junior and a prize of $100,000!