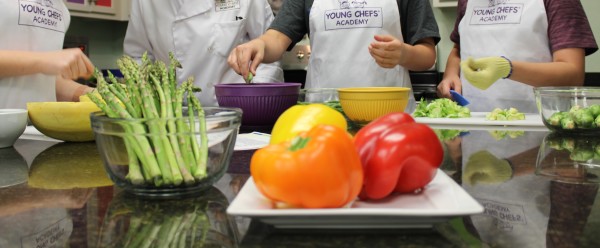 When you hear the word "healthy eating," what comes to mind?

Replacing everything you love with only fruits and vegetables? Grabbing pre-packaged foods with "Low Fat!," "Nutritious!," "No Sugar Added!"?


Actually, it's all about becoming involved in the planning and preparation of meals and the knowledge gained along the way. When children begin to develop their culinary abilities early on, they open up the doors to a world of options and choices that otherwise would not be a consideration.

Every individual's perception can be a little different when looking at making the change to living a healthier lifestyle by modifying some of our eating habits. But some find this a difficult challenge when you have yet to develop the building blocks necessary to be successful.
In a recent Forbes interview by Noma Nazish of FORBES, Young Chefs Academy Founder and CEO, Julie Burleson, shares the secret ingredient for empowering the next generation of healthier young chefs by providing them with the arsenal they need to make nutritional alterations in their everyday lives.

Here, Julie shares some of the trade secrets she's learned along her journey in building a proven business model.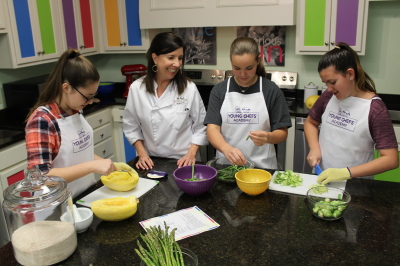 "Studies show children are more likely to eat healthy foods when they prepare them ~ this is why cooking from scratch is heavily incorporated into our curriculum...Children have a deeper understanding of what they're eating and how it affects their health when they understand [the process]." ~ Julie Burleson
Young Chefs Academy provides culinary education instruction that allows students to be introduced to new foods and flavor combinations while developing a better understanding of how certain foods could affect their health. YCA is the only place where inspiration and creativity flow while building the framework for an entirely new generation of chefs.