When you think of Mardi Gras, what comes to mind?
Jazz and a variety of other lively music on every street corner? Bright colors of green, gold and purple? Parades filled with beautifully designed floats and sequined masks?
But we certainly can't forget the incredible tastes and aromas associated with this lively event!
While New Orleans boasts some of the most delicious dishes such as the colorful
King Cake,
sweet
Beignets,
savory
Jambalaya, Gumbo, Red Beans & Rice, Muffulettas
and so much more, there's one sweet treat we want to share for our last week of
Bake For Family Fun
recipes….the
Praline
.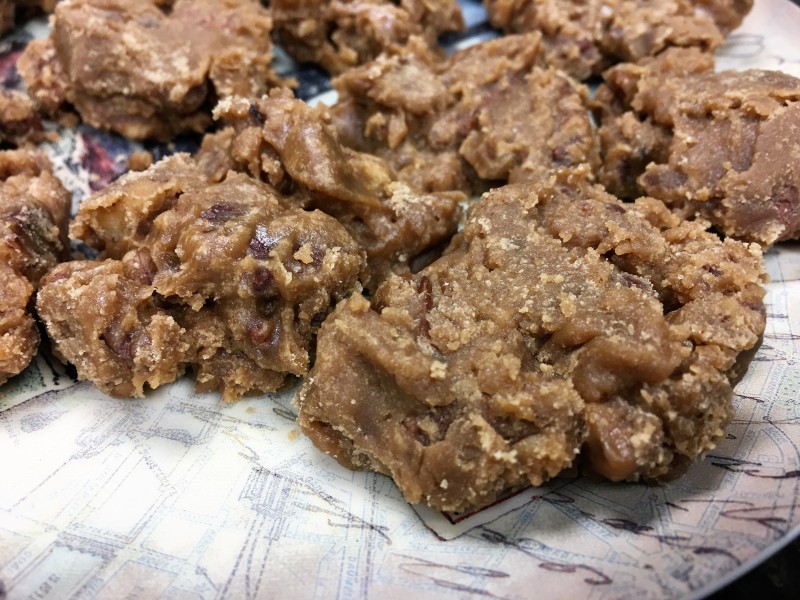 These famous confections are among our favorite New Orleans food traditions. While the origin of the praline most likely originated in France, the confection made its way to the states as French immigrants began to make their roots in Louisiana. The almonds typically found in pralines were replaced with the Southern native pecan.
Our Young Chefs® created an easy, super-fast, delicious pecan-version of this sweet confection. Did we say "super-fast?" This recipe takes literally less than 30 minutes to make from start to finish! Wanna test it…Let's go and
Laissez les bons temps rouler
(~ Let the Good Times Roll!)
---
Microwave Pralines
Ingredients
:
1 ½ cups brown sugar
2/3 cup heavy cream
1/8 tsp. salt
2 Tbsp. margarine plus extra to grease wax paper
½ tsp. vanilla extract
1 ½ cups pecan halves
Equipment
:
Measuring cups and spoons
Microwave-safe bowl
Wooden spoon
Waxed paper
Directions
:
Spread extra margarine on large sheet of waxed paper.
In a large microwave-safe bowl, combine sugar, cream, salt, 2 Tbsp. margarine, and pecans. Microwave 7-9 minutes on high, stirring once halfway though. Let rest 1 minute. CAUTION: Praline mixture is very hot!
Stir in vanilla and continue to stir 3 more minutes. Drop by teaspoonful onto greased waxed paper. (If mixture is runny, allow to cool 30 seconds more and try again.)