by Young Chefs Academy Founder & CEO, Julie Burleson

It happened during the International Franchise Association (IFA) Annual Convention earlier this month. More about my middle school flashback in a bit. The IFA Convention is where over 4000 franchise industry professionals convene to network, brainstorm, share best practices, with one common goal ~ protecting, enhancing and supporting franchising.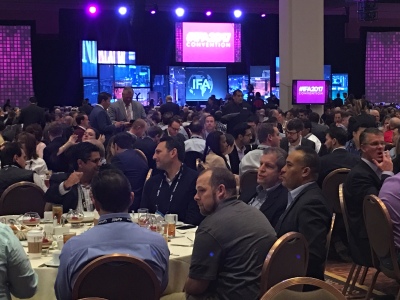 This year, I was honored to be invited to facilitate during the IFA's Business Solutions Roundtables. These highly attended sessions are just one example of the many ways the IFA fosters productive discussions amongst the convention attendees. My topic was 'Recruiting the best team members for start-up franchisors.' ~ A subject near and dear to my heart.
It was here…
…as the roundtable sessions were about to begin… I'm waiting for the doors to open and attendees to flood the room, that I was transported back to middle school gym class. The teacher's announcing "We're picking teams!!!! …There I sat at my round table thinking, 'will anyone pick me?'
My neighboring facilitator and I shared a laugh as we conspired to put our tables together if we ended up alone, all only long enough to see folks scrambling to find a spot (whew) at our tables. As facilitator, I did my best to keep the discussions on topic, allowing everyone a chance to talk. As is the case in any one of the many meetings and sessions that take place over the course of an IFA convention, the experience was enlightening and thought provoking.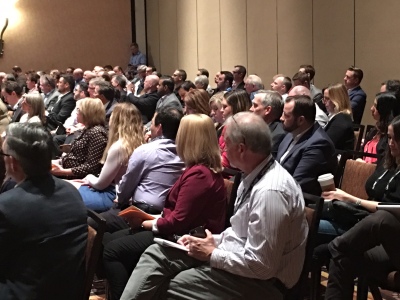 SO, HOW
DO
YOU GET THE BEST TEAM FOR YOUR FRANCHISE COMPANY?
NEWS FLASH
: ALL FRANCHISE COMPANIES ARE CREATED EQUAL. What's that you say ~ Pizza, donuts, window washing, children's cooking schools? Yes – when it comes to the topic of Recruiting the Right Team for your Start-Up Franchise Company.
Several franchise concepts were represented and many ideas shared during my roundtable discussions, from using LinkedIn as a recruiting tool, to hiring future leaders to meet budget restraints. However,
one key take-away
emerged that was met with widespread agreement, and I believe worthy of noting.
Here it is.
ONE STEP START-UP FRANCHISORS SHOULD TAKE TO RECRUIT THE BEST TEAM:
Before you do anything, do this first:
Define your Company Culture.
Company Culture ~ a buzz word you hear a lot these days; but for good reason. Company culture can be defined as a set of shared values, beliefs and behaviors that will define how a company operates. It can be from how employees dress, act or perform their jobs, all the way to a formally written code of values. Culture can evolve over time, depending on the cumulative traits of the employees; in other words, pay close attention to whom you hire because each person that does not fit your culture, will affect it.
Fact
: You can't change people's "cultural behavior". So, by defining the key cultural attributes important to your company before you hire, it enables you to recruit for not only skill set but also for a person's "culture". By doing so, you're increasing your odds of maintaining the desired culture as the company grows.
Why this is important for a franchise company: Corporate culture will permeate through to your franchisees and on to their teams.
Important: Sales people are members of your TEAM
, whether they're on salary or contract or brokers. If I could impart just one piece of advice to start up franchisors, this would be it:
Only work with sales people that exemplify your company culture.
Your sales team is tasked with an important role. They are matchmakers ~ who evaluate the traits and passions of a prospective franchise, looking for a perfect match for your company. Salespeople are often the first point of contact, therefore make the first impression for your company. Franchise sales experts often operate by their own "tried and true" method. This
method
is their
culture
; and remember, you can't change that. The franchisor must be able to count on them to project trust, honesty and confidence when speaking to prospects. New franchise owners should come into a franchise system with no preconceived notions or false perceptions ~ to ensure a stronger, more stable franchisor/franchisee relationship.
FACT
: NOT ALL SALESPEOPLE ARE CREATED EQUALLY. So, ask your peers, ask your mentors, ask fellow franchisors, ask everyone you meet through the IFA. The right sales people are out there; but you must do your research to find the right fit for your company.
All of this from one round table session! If you are serious about franchising, The IFA Annual Convention is the place to be. Franchising, an American invention, is a strong business model when responsibly operated. I will add, getting the right team on board, by aligning your culture with your team's, is key to the company's strength.
P.S. Become a member of the IFA.P.P.S. Become an

active

member of the IFA, middle school nightmares and all ~ it's an investment you won't regret.