We are very excited to be making a guest appearance on the Young Chefs Academy blog, and we couldn't be happier to be writing about a topic we can relate to closely.
As franchisees with the Young Chefs Academy brand here in Forest Hills, New York, we understand the important role that food plays in the lives of the members of our community. After all, we aim to make an impact in the well being of our students and their families by teaching about food preparation and the cultural, even historic, backgrounds of the dishes we prepare.
This time of year as the heat is dialed up and the beautiful weather rolls in, many of our favorite foods are in their peak season. We often find the best produce at farmers markets - not only is the food often better quality, but it's grown and distributed locally, which means our carbon footprint is smaller and we're able to help other community businesses like our own.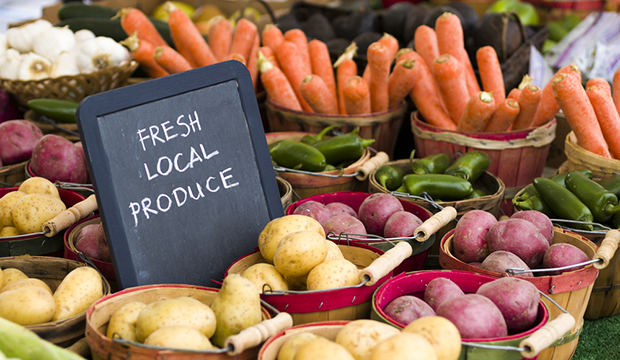 This summer, take advantage of your creative side and take a (reusable!) bag to the farmers market to see which of the earth's treasures await you! In June, you can expect to see mushrooms, berries, beautiful greens such as kale, chard, collards, frisee, spinach, endive and various lettuces, as well as the tail end of fresh asparagus and rhubarb. We love sharing our farmers market finds with our own kids, and the young chefs we work with every day – being able to see a child appreciate a fresh tomato, straight from the earth, reinforces why we love working with kids and food at Young Chefs Academy!
Find something that looks amazing and discover what you can make with it, be it a pie, a salad or something else your imagination has just cooked up, and share it with us on our Facebook page – we'd love to see your delicious finds!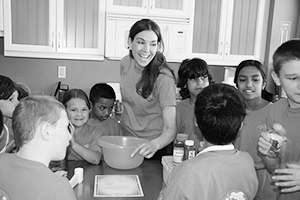 This post was written by Karen (pictured above) and Chris Chesleigh, owners of Young Chefs Academy in Forest Hills, New York.