Consider your summer plans set, because Young Chefs Academy has revealed its Summer 2016 Camps, and they're sure to be a blast! From global flavors to regional favorites, competitions and more, students will learn valuable culinary skills during each camp. There's something for everyone at Camp Can-I-Cook!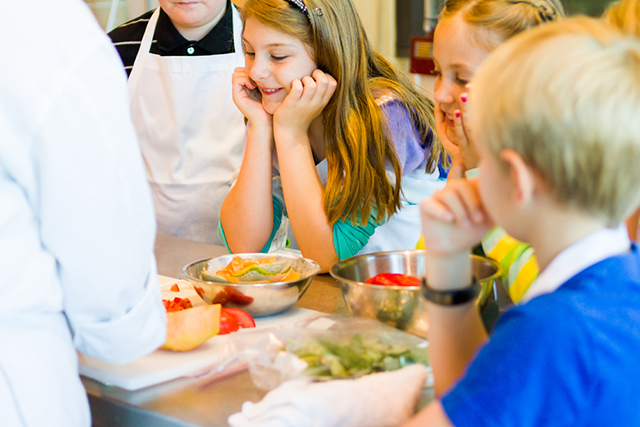 Summer Road Trip 2016
Explore America's popular regional cuisine, such as New England lobster rolls, West Coast chicken and waffles and Southwestern tamale pie, among others.
YCA Cookbook Nook
Learn some of the staff's favorite recipes from their favorite YCA cookbooks. Cook up the classics!
Global Gastronomy
Take a trip around the world in just one week with global flavors that will send you over the ocean and back. Dim sum, tortas and tiramisu are on the menu along with other selections.
Kitchen Mysteries with Chef Pierre Poulet
Learn from our favorite mischievous Master Chef Pierre Poulet how to make delicious meals at home for your friends and family using some of his favorite ingredients.
The Mixed-Up Kitchen
Focusing on taking something old and turning it upside down into a new creation, this class will fuse global flavors in exciting new ways.
Pantry Picnic
Learn to make a delicious meal out of the things you already have and discover how to turn leftovers into a tantalizing second meal.
Candy Bar Enterprise
Discover the history of candy bars, look at nostalgic flavors and make up our own.
YCA Gets Chopped Again
YCA has its own cooking competition! Each day, we'll focus on a new cooking skill for the first half of the class and then the students will work on the same skill in a new recipe on their own or in groups. On the last day, the students will take part in a secret ingredient challenge.
To view full class descriptions, click
here
.
For more information on Young Chefs Academy and franchising opportunities, visit
http://franchise.youngchefsacademy.com
.