We're deep in the heart of winter, and there's nothing more warm and comforting than a big bowl of something hearty and delicious! With National Chili Day just around the corner, here are some chill facts about America's favorite soup to get you in the mood to cook: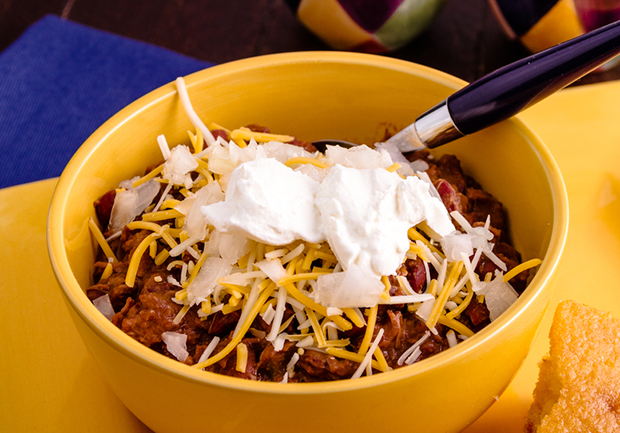 Did you know
that different regions of the country have vastly different chili traditions? For example, Cincinnati-style chili has no beans and is served over boiled spaghetti noodles! In New Mexico, chili is cooked predominantly with green chili peppers, and in some parts of Texas and the Midwest, chili is scooped into an individual-size bag of fritos and topped with cheese to make a "walking taco."
Whether you decide to go for making your chili in a traditional pot on the stove, a slow cooker or even a bag of Fritos, we wish you a happy National Chili Day!