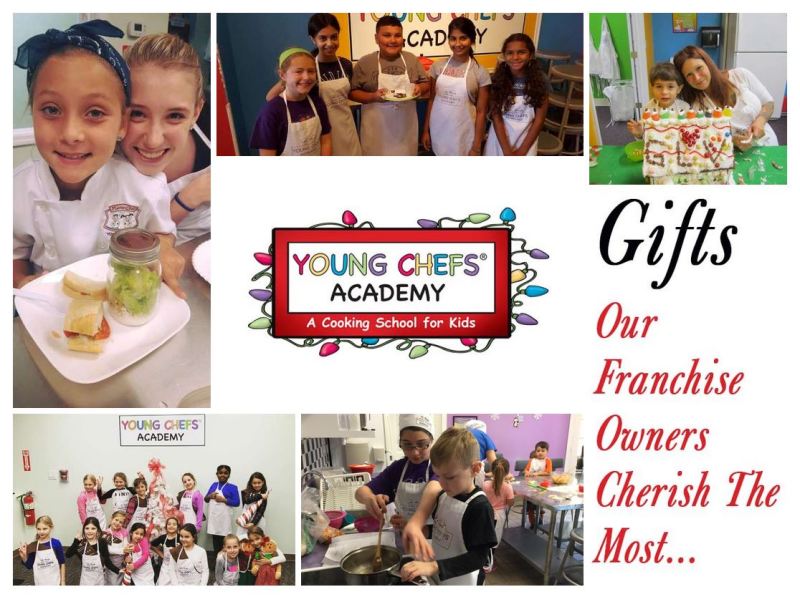 The holidays are here…we can almost taste it. The joyful time of year when reflection of years past provides a warm glow to the season. This time of year, all of us at Young Chefs Academy reflect on what the season truly means to us. Dr. Seuss couldn't have said it any better: "'Maybe Christmas', he thought, 'doesn't come from a store. Maybe Christmas ... perhaps ... means a little bit more!'" Oh, that Dr. Seuss got to the heart of it with that simple sentence. However, we feel it means a WHOLE lot more!
As we reminisce on the many ways our Young Chefs family and community has grown this past year ~ whether it be how our students were empowered to give back during our Cookies for Kids Cancer events, our amazing new Franchise Owners we welcomed into the fold, or our veteran Franchise Owners who have grown with us over the years ~ we are filled with thankfulness for each one of them
With that in mind, we asked those in our franchise family what gifts they cherished most this season. Our hearts grew a little bigger with each story:
"I cherish the stories kids and their families bring back to YCA, how they cooked what they learned or applied the technique. It is so rewarding to know that such a lil' push from the kitchen brings families together!" ~Chef Nora - YCA Frisco, TX Owner (http://friscotx.youngchefsacademy.com/)
"The gift I cherish the most from being a YCA franchise owner is seeing the kids get satisfaction out of creating a recipe. They get so excited knowing they created something so delicious and they are proud to share what they made with their loved ones. This is something I have in common with them and is the reason why I wanted to own a YCA, I am so lucky to share my love of cooking with these kids and hopefully they will grow up and continue to share their passion and love for it too." ~ Chefs Tina & Sebastian– YCA New City, NY Owner (

http://newcityny.youngchefsacademy.com

/)
"My favorite thing is watching the kids grow within our program, not just with their culinary skills, but in their lives, real positive change. It makes everything we do worthwhile. These kids become like family and their parents do too." ~ Chef Kristen – YCA Richmond, VA Owner (http://richmondva.youngchefsacademy.com/)
"What Karen and I cherish the most is when we hear from our students or their parents that they use our YCA recipes for family meals. We also hear from several students that they have created a tradition to bring a homemade YCA recipe to every special family gathering. We are thrilled to help in those traditions." ~ Chef Chris & Karen – YCA Forest Hills, NY Owner (http://foresthillsny.youngchefsacademy.com/)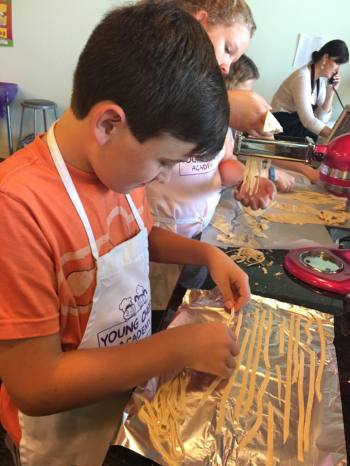 What's our New Year's Resolution? To bring the life-long skill of cooking to even more children and teens across the globe ~ in a way only YCA can do!
Wishing you all a very delicious Christmas and many moments to savor in the New Year…from our kitchen to yours.
For more information on Young Chefs Academy and franchising opportunities, visit
http://franchise.youngchefsacademy.com
.