Thyme for Kids.... a family, food, and franchising blog
The Young Chefs Academy Franchise Cooks Up 4 Reality T.V. Stars on FOX's MasterChef Junior, Food Network's Chopped Jr., & TNT's On The Menu!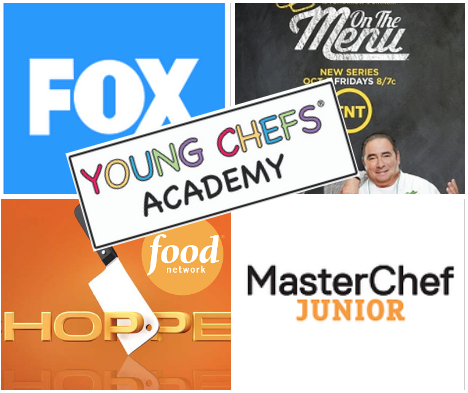 Stating the glaring obvious, we are into cooking shows around here.
Iron Chef, Cupcake Wars, Unwrapped, Rachael, Top Chef
… we watch them, record them, and discuss them all on a regular basis.
You can imagine how proud we are to report we have had three students and one franchise owner on three of the most exciting cooking shows on TV!
Mikey Robins was one of the youngest winners of Food Network's
Chopped
where Ted Allen via Twitter referred to him as the "most talented chef to ever compete on the show." He is also a cook book author, event planner and can be seen on Food Network's newest series, Kitchen Inferno. His mom, a YCA franchise owner, emailed us to share the exciting news and to credit his YCA experience for laying the foundation for his culinary skills. He's one young chef to watch!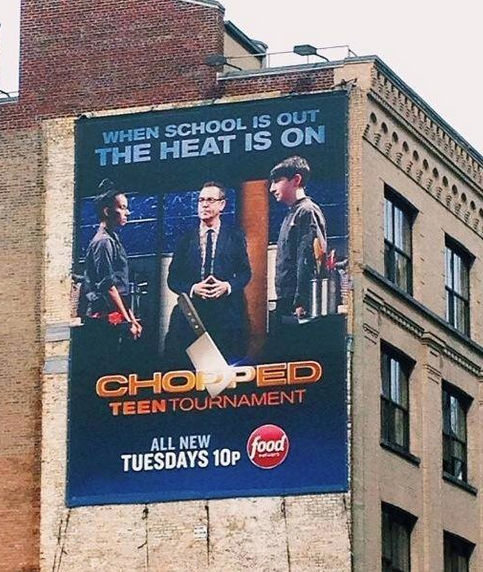 Mikey Robins on a billboard in NYC promoting the Chopped Teen Tournament!
In each episode of the show,
On the Menu
(featuring Ty Pennington and Emeril Lagasse),
Read More