a family, food, and franchising blog


Into food, family, or franchising? You're in the right place.
The recipe for blogging here at YCA is to keep it simple, entertaining, educational, and to the point. We take one simple concept and give you our unique perspective. From our franchisees, our students, or our corporate staff - if you hear it here, you know it's all us, all original and all fresh. We might tell you the story of a bright young chef who taught his instructor a few things, and next maybe the latest culinary trend (beef tongue sliders?). There is nothing ordinary about any of our franchises, and we delight in sharing the extraordinary "scoop"! Enjoy, comment, and please share.


But first…. The Beginning. A good Place to Start.
Most good businesses are started from the simplest idea. This one certainly fits the bill. Julie was in her kitchen with her 6 year old son, Andrew. He wanted to help her cook dinner, and she jumped at the chance to further his interest. In what, she wasn't sure. Cooking? Being with his Mommy in the kitchen (a Mom can dream)? Playing with food (most likely)? Whatever the reason, she didn't care… he was ready to learn. This was a great chance to introduce him to cooking, nutrition, health, math, science, her head was spinning with the windows of opportunity. Starting a business was nowhere in the mix. Yet.
The next day she was disappointed to find very few cooking classes for kids. What Julie did find was an idea to start her own children's cooking school. That business turned out to be the first Young Chefs Academy (then it was "Mud Pie Cooking School for Kids!").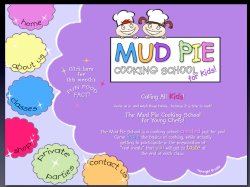 Now they are in 9 countries and counting! Little Andrew is over 6 ft. tall at 16. That was the beginning. The story of the very first idea that lead to tons of initiative, hard work, & perseverance, which lead to what's now a very tried-and-tested business model… and a pretty good place to start.
PHOTO: Andrew @14